Fixed Gas Detection, Portable Gas Monitors, Air Sampling, Vibration Monitors & Sound Level Meters
Environmental & Gas Monitoring Ltd. is a privately owned company with over 80 years of experience in the gas detection, safety and environmental monitoring market.
Within our extensive product range we can supply,
Single and multi-gas gas detectors
Fixed gas detection systems

Sound level meters
Noise dosimeters
Hand arm vibration monitors
Air sampling equipment
Experienced and manufacturer trained service engineers.

Many other H&S and environmental monitoring products.
We pride ourselves on our in depth knowledge of the health & safety and environmental monitoring market, with our expert staff always able to offer our customers the best solution for their application.
EGM Ltd. offer a no nonsense approach when dealing with our clients, this has resulted in long standing working relationships with many large multinational and Blue chip companies through out the UK. Typical customers include Oil & Gas, Pharmaceuticals, Utilities, Water Companies, Local Authorities and Manufacturing.
As well as offering the latest developments in technology our full product range is backed up by our teams of in house and field based engineers, so that our customers can have piece of mind long after warranties have expired.
EGM Ltd. has various independent approvals and accreditations. We have ISO 9000:2015, CHAS, Constructionline along with being certified as an approved Honeywell Master Service Centre. This ensures that we meet the highest standards of quality and customer service.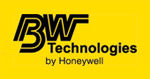 BW Technologies by Honeywell
Manufacturers of the market leading and fastest growing range of portable gas detectors. The GasAlert family of gas monitors provide a solution to solve most requirements whether it is for a low cost disposable single gas unit to the top of the range 5-gas monitors.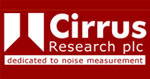 Cirrus Research PLC
Founded in 1970, Cirrus Research PLC specialise in the development and production of noise measurement instrumentation. Cirrus provide comprehensive solutions for monitoring occupational and environmental noise, helping to identify and control problem areas.
Monicon Technology
Monicon Technology specialise in designing, developing and manufacturing fixed gas detection equipment. Monicon systems are cost effective and high quality certified products. Their instrumentation is recognised worldwide by leading chemical, pharmaceutical and semiconductor companies.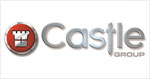 Castle Group
Castle design and manufacture Electronic Instruments. Custom design work is undertaken on a contract basis. The early 1990's saw dramatic advancements in the technology used in Castle instruments, with many new products including specialist vibration measuring equipment.
Featured Product - Trojan2 Noise Nuisance Recorder
The Trojan2 Noise Nuisance Recorder is the latest in innovative products from Cirrus Research. The unit was designed in conjunction with Local Councils, Environmental Health Officers and Housing Associations to allow you to easily measure, monitor and record noise nuisance.

When it comes to measuring nuisance noise there is no easier or more cost effective solution.
Please contact us on 01563 820444 or email [email protected] to speak to one of our experts or click below for more information.

Trojan Noise Nuisance Recorder