Scottish Water's Scope and Challenges
As the sole provider of water and wastewater services in Scotland, Scottish Water plays a critical role in supporting 2.61 million households and 150,000 businesses across Scotland. With 1,834 wastewater treatment works and a significant number of water treatment works, it was essential to monitor various gas hazards present on these sites, including hydrogen sulphide (H2S), methane (CH4), chlorine (Cl2), and ammonia (NH3).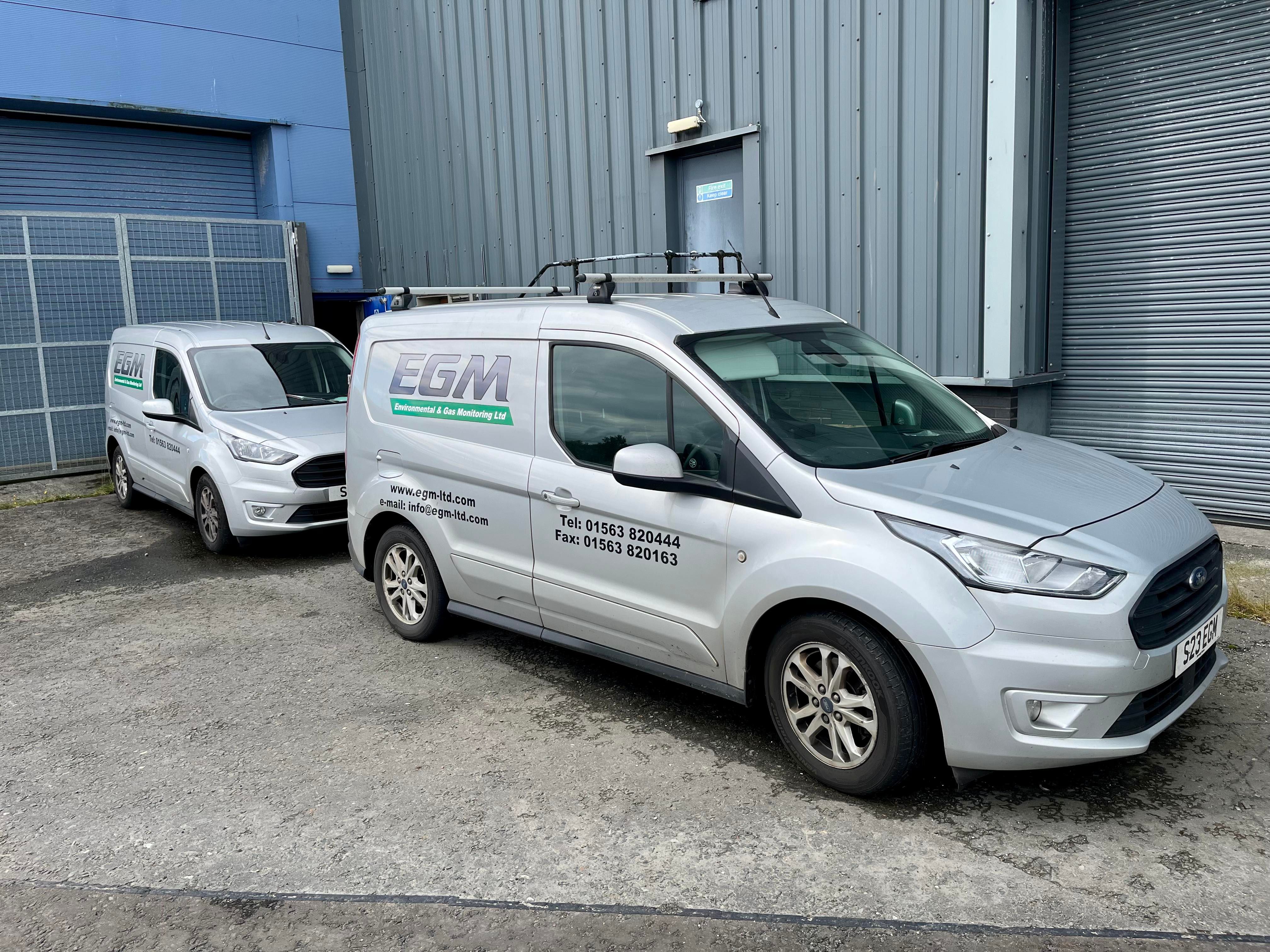 Upgrade Requirement for a Clean Water Site
Scottish Water specifically required an upgrade for their aging chlorine gas detection system at a clean water site. The existing system, which had been in operation for over 25 years, was becoming unreliable. EGM was entrusted with the task of specifying and supplying five new systems that complied with EH40 regulations for chlorine gas. The system also needed to be future proof to adapt to potential regulatory updates.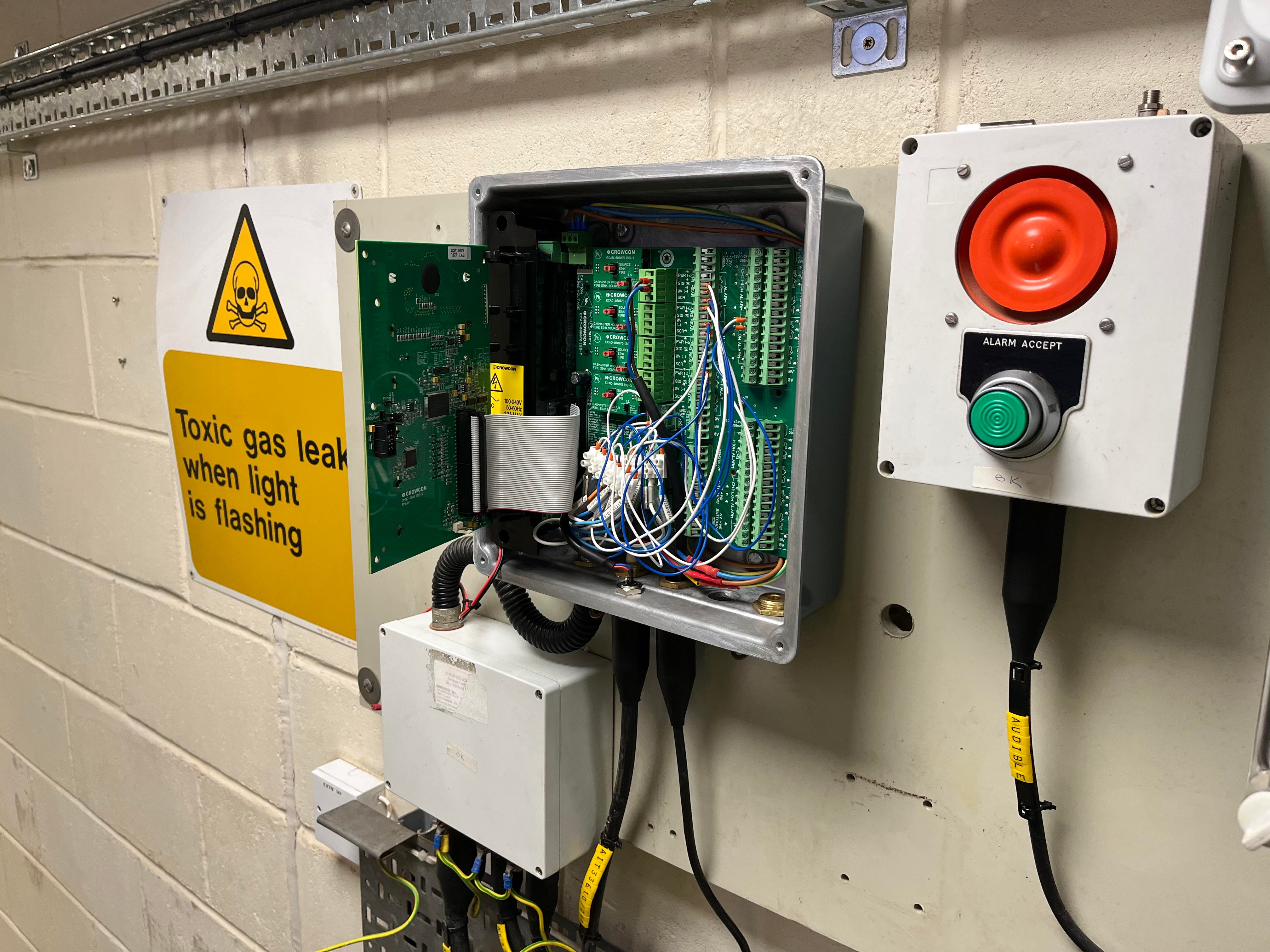 EGM's Solution: Crowcon's Xgard Type 1 Fixed Detector and Gasmaster III Control Panel
To meet Scottish Water's gas detection requirements, we recommended Crowcon's Xgard Type 1 fixed detector and Gasmaster III control panel. The Xgard Type 1 is an intrinsically safe electrochemical detector with a wide range of sensor options, including multiple ranges available for chlorine gas detection (3, 5, 10, 20, 50, 100 ppm). This versatile solution aligned perfectly with Scottish Water's needs.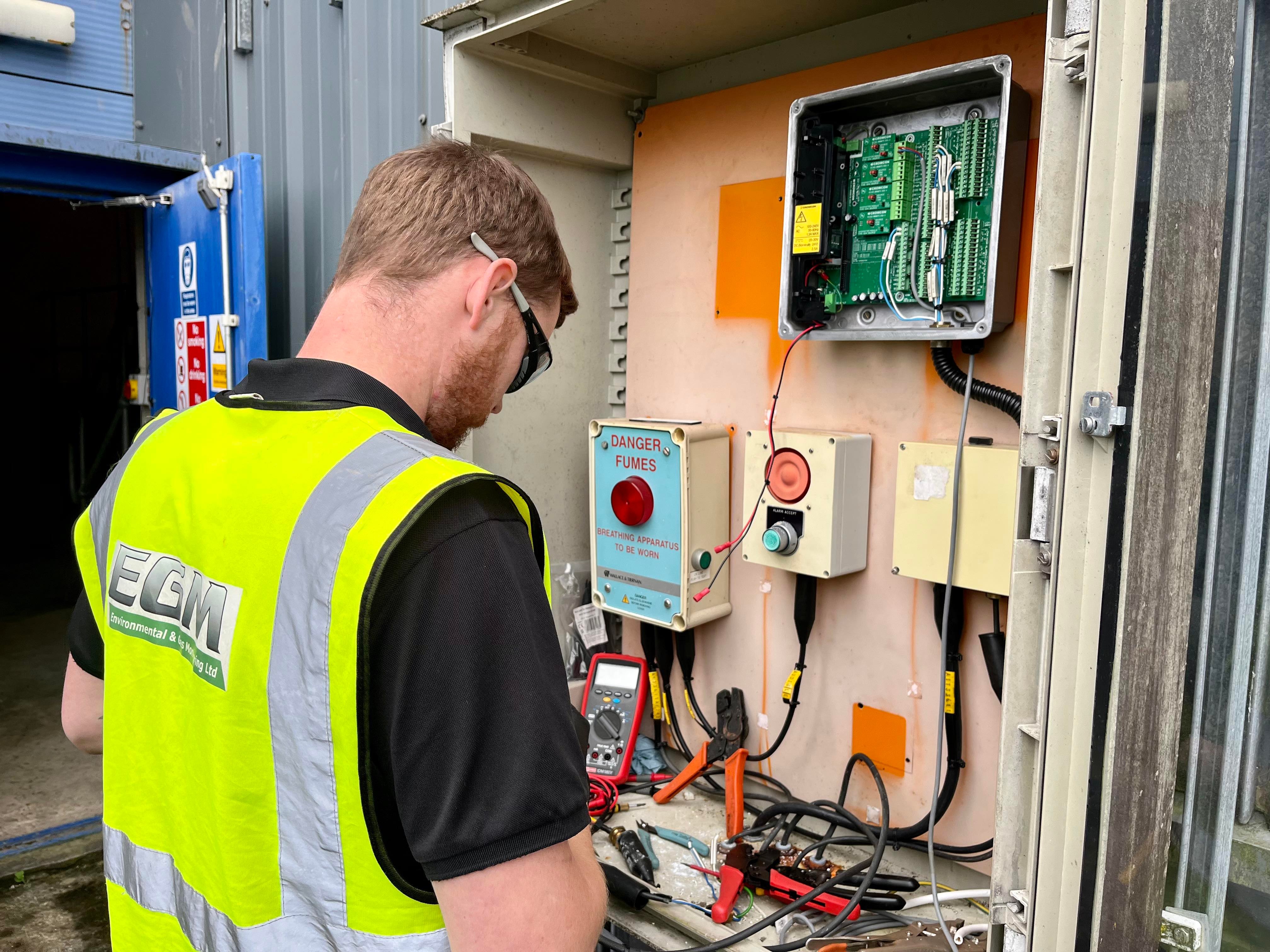 Smooth Implementation Process
EGM's team of skilled engineers dedicated a week to the site, removing the old equipment and installing the new systems. Each system comprised of five Xgard Type 1 chlorine detectors, seamlessly integrated with a Gasmaster III control panel. This integration enabled the transmission of signals to the site-based control system, ensuring efficient, centralised monitoring.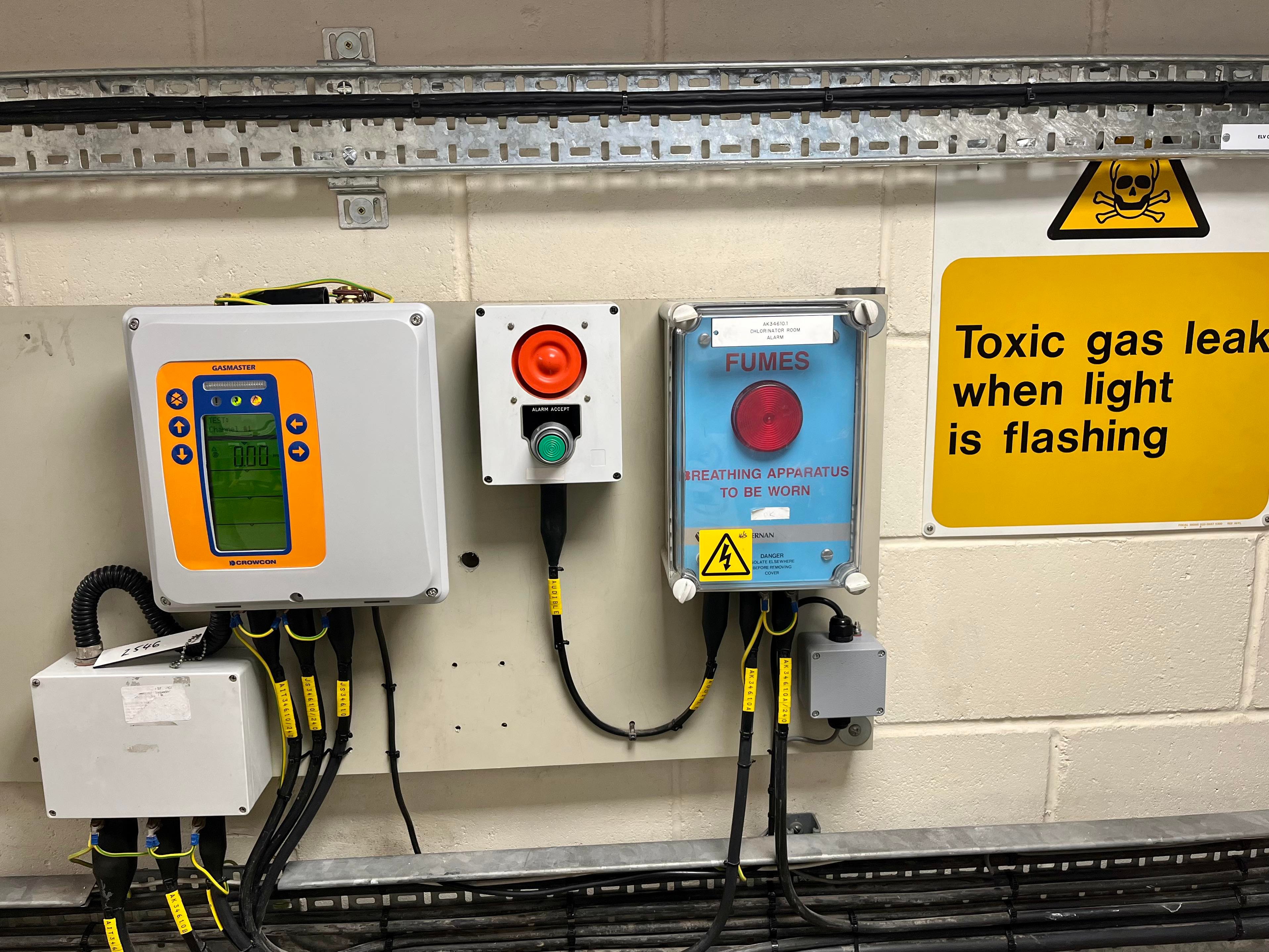 Achieving Compliance and Futureproofing
EGM's commitment to delivering an up-to-date and future-proof system was paramount. We ensured that the Xgard fixed detectors met Scottish Water's requirement of compliance, in line with the workplace exposure limits set by the Health and Safety Executive (HSE) in the EH40/2005 Workplace Exposure Limits. By tying the alarm levels of the system with EH40 limits, we provided peace of mind and a reliable solution. Importantly, the new system is easily reconfigurable, which allows for quick adaptation to any future changes in EH40 exposure limits and ensures longevity.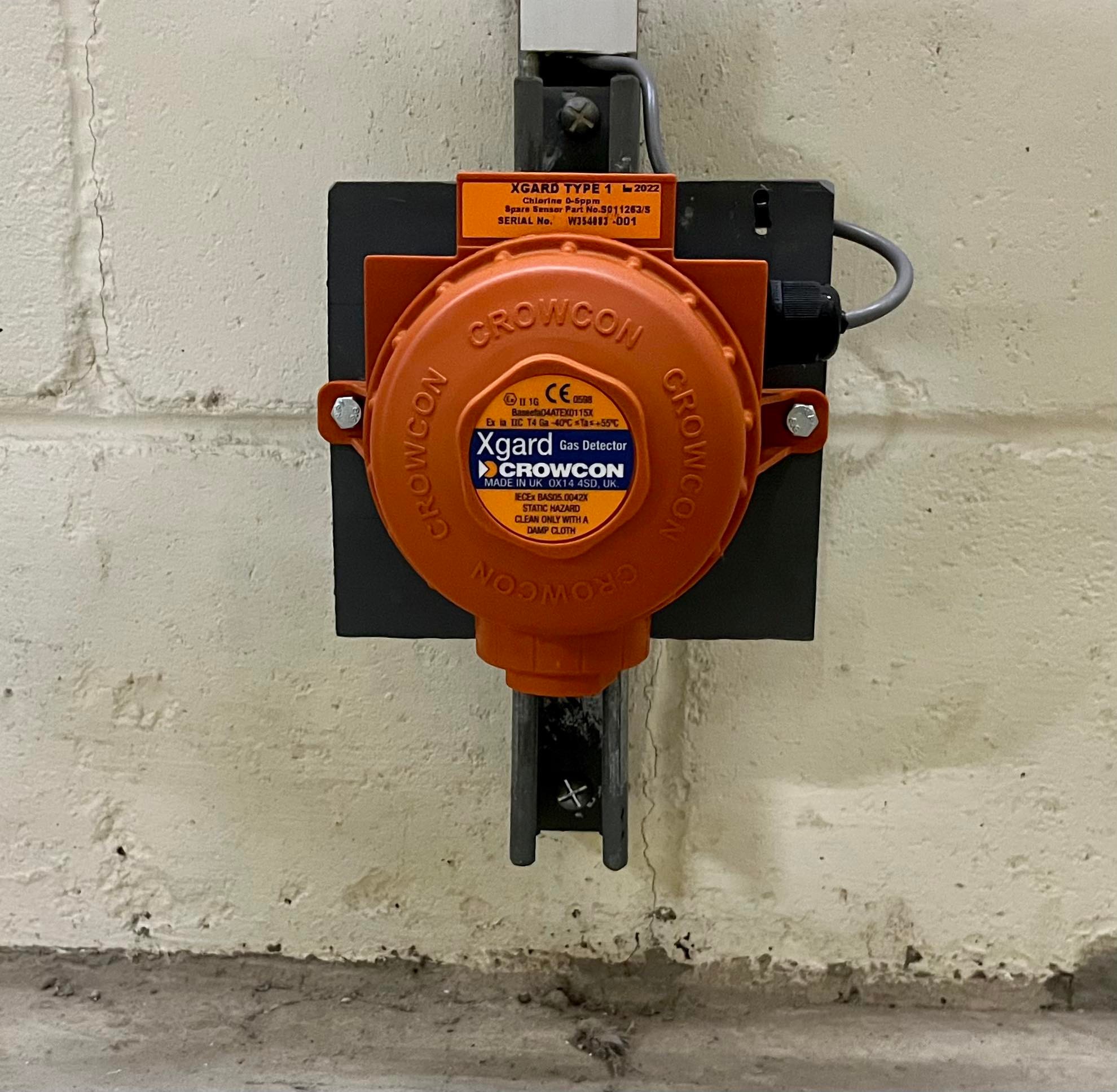 Positive Outcomes
EGM successfully provided Scottish Water with a substantial upgrade to their existing gas detection system. The versatility of the Xgard fixed detector enabled its deployment in various areas of the site, including cylinder store areas, chlorinator rooms, and blending chambers. The new system not only enhanced safety but also met the regulatory requirements, demonstrating our commitment to delivering reliable, future-proof solutions.
Conclusion
The collaboration between EGM, Scottish Water, and Crowcon resulted in a transformative gas monitoring solution. By leveraging our expertise and Crowcon's cutting-edge products, we successfully addressed Scottish Water's gas detection challenges. The upgraded system now ensures compliance, flexibility, and peace of mind for Scottish Water, reflecting our commitment to excellence and our customer.

To learn more about our comprehensive gas monitoring solutions and how EGM can assist your organisation, please visit our website at egm-ltd.co.uk. At EGM, we provide innovative and reliable gas monitoring solutions to optimise safety and operational efficiency.