Our relationship with Scottish Water dates from 2005, when we began by simply supplying them with equipment. Through strong communication, great service and a thorough understanding of the unique challenges that they face, we're now proud to have managed their gas detection since 2014, successfully ensuring safety for workers and peace of mind for the organisation.

An essential service
Once of the basic requirements for a healthy society is public access to a clean water supply. It's something that we all take for granted, and the responsibility for this essential service falls to Scottish Water. Operating over 150 water treatment plants, in geographically diverse locations, they provide us with a clean supply and take away our waste.
Issues with potentially hazardous gases must be negotiated on all their sites. Clean water is disinfected with chemicals such as chlorine and these sites also produce excess ozone and sulphur dioxide. Elsewhere, when decaying matter is removed from dirty water it produces flammable and potentially harmful gases, such as methane and hydrogen sulphide.
Both environments are extremely hazardous if gases build up, and so Scottish Water have fixed gas detection units on all their sites and provide their workers with portable units. In an enclosed space some of these gases are highly flammable and toxic, and of course, with a changing composition of gas in the atmosphere, oxygen levels may be dangerously depleted too.

How EGM help
As far back as April 2005, while acting as suppliers, we realised that we could help by taking ownership of gas detection across all Scottish Water sites. At the time, this relatively new organisation was beginning to think about a more centralised approach, but gas detection was dealt with by a mixture of local contractors and in-house maintenance teams.
By 2013 it was apparent that risks were too high, and there was a need for an overall responsibility for safety across all sites. This important work was put out to tender and we were delighted to put ourselves and our team of highly skilled and hard-working engineers forward. In September 2014, were delighted to find that we had been successful.
A close relationship
Now, we manage all sites for Scottish Water and look after 200 fixed systems. We survey them, check their function, and make sure that they're up to the specifications required. We also implement essential maintenance twice a year, supply new equipment and offer technical support on products made by world-leading manufacturers.
We're committed to managing every process so we can ease pressure on our associates at Scottish Water. In 2014, we prepared a database and built a management structure for every site. We liase with them weekly to make sure that everything runs seamlessly. We're now a trusted partner and are always available and happy to help with any issues or concerns.

Efficient and capable staff
EGM has five full-time engineers, and we work very efficiently. As a small company, we're flexible and responsive. Our sole focus is on gas detection and on doing it properly. We believe that during our time with Scottish Water we have built a mutual respect and trust that has allowed us to be judged not just by words, but by actions.
We have stepped in to supply portable monitors too, making life much easier for contacts at Scottish Water who found technical support through international manufacturers daunting and time-consuming. We now manage over 450 portable gas monitors and provide specialist knowledge and small orders quickly.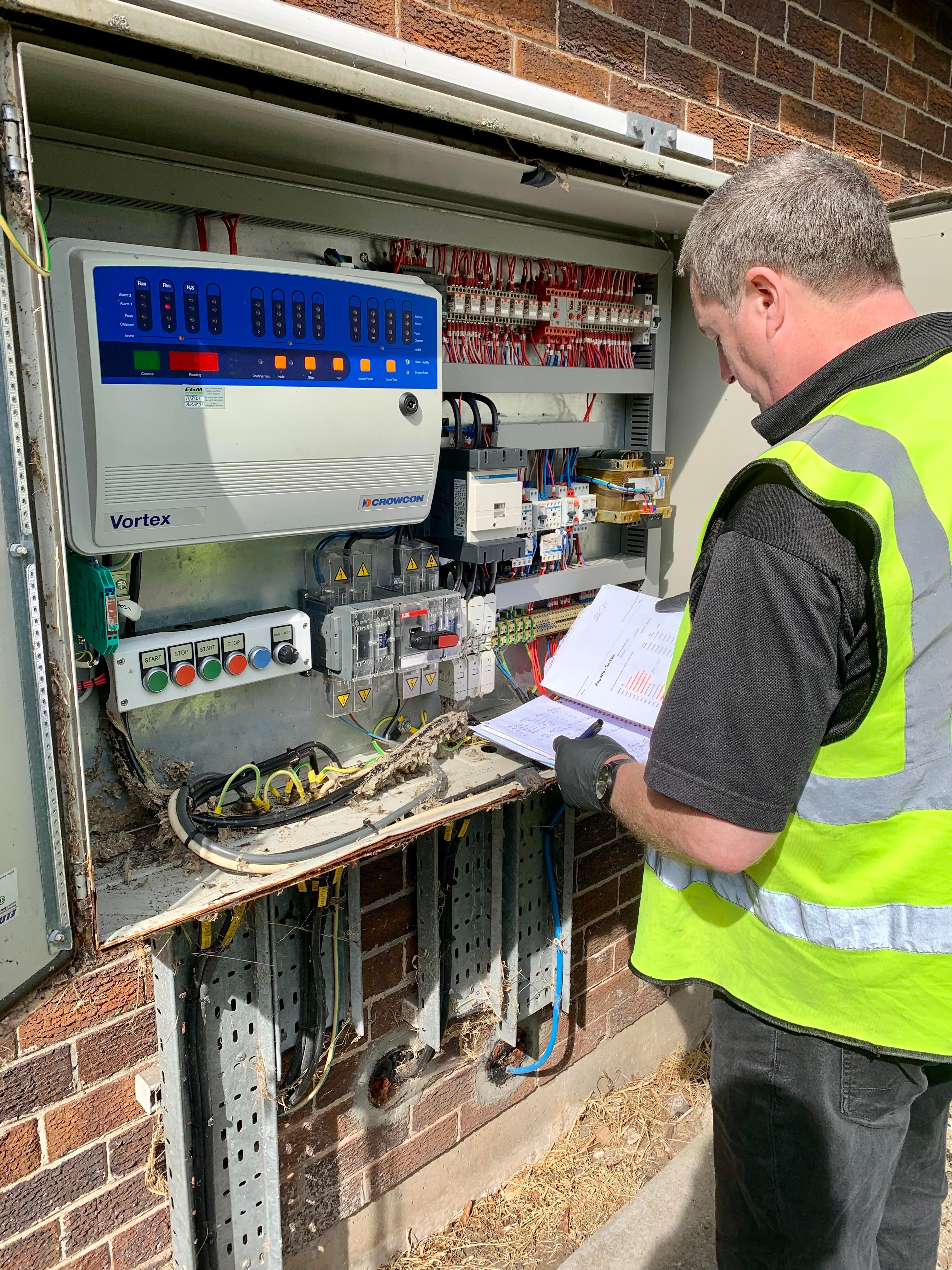 A trusted partner
It was a revelation to Scottish Water in the early days of our relationship that we were knowledgeable, flexible and responsible enough to manage gas detection so well across all their sites.

We're committed to continue providing everything that Scottish Water will need. For example, as environmental standards become ever-more important, we're always looking at ways to support them by reducing our carbon footprint and environmental impact. We continually strive for excellence and look forward to three more years as their trusted partner.