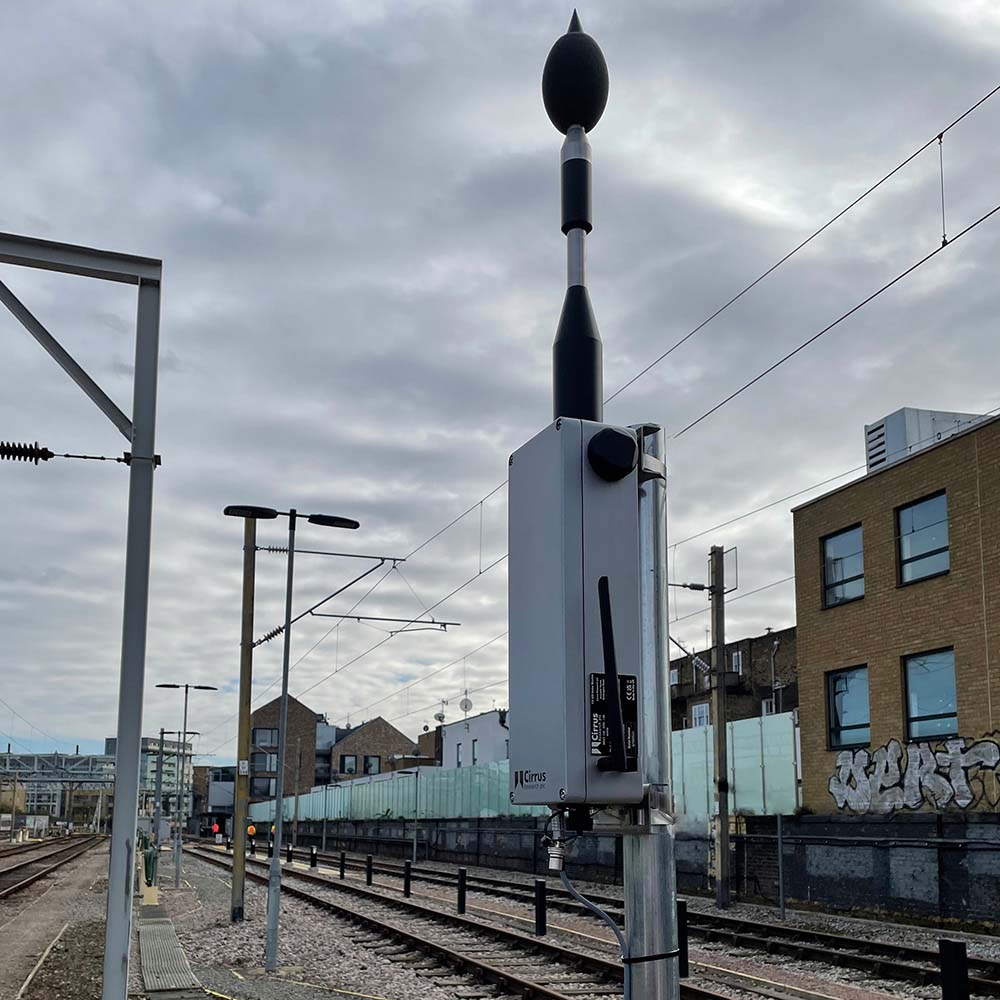 Measures noise, but so much more
The brilliant Quantum Outdoor measures noise, dust and gas pollution, vibration, weather, wind speed and direction. It cleverly stores data onto the cloud in an easy-to-use package, which can be accessed on the Quantum Portal 24/7, on any device, anywhere in the world.
All your data is kept in one, secure place and can be easily monitored for any hazards that could adversely affect your environment. You can be completely reassured that you have all the information at your fingertips to make the right decisions, at the right time.
The Quantum Outdoor is jam-packed with features and has so much functionality. It sets a bold, new standard for monitoring systems and can be powered by PoE, mains or even solar power.
Suitable for any environment
It works in any environment or industry, including:
· Construction and demolition
· Aviation
· Transport and logistics
· Rail
· Entertainment
· Power generation and renewables
· Smart Cities
Compact weather stations
Extreme weather can also have a harmful impact on your environment. On the Quantum Outdoor Portal, weather data is displayed alongside noise measurement information. You can now have an accurate, up-to-the-minute context for any problematic noise levels - or impact from gas or dust pollution.
To fully enable Quantum Outdoor with this level of sophistication, Cirrus Research partnered Gill Instruments - experts in weather monitoring for weather stations. Their GM200 and GM600 weather stations are now integrated with Quantum Outdoor, meaning you have access to all the weather data you might need.
It measures air quality too
As well as noise, the Quantum Outdoor detects any fine dust, ultra-fine particles and potentially harmful gases. Along with yet another partner, South Coast Marine, Cirrus Research has harnessed the very best solution for urban air-quality monitoring and noise measurement.
With all this amazing data immediately to hand, you can view, analyse and report on it easily. With Quantum Outdoor's air sampling integration, you can detect gases such as carbon monoxide, carbon dioxide, nitrogen dioxide and nitrates.
It detects particles with sizes PM1, PM2.5 and PM10. Many of these harmful gases and particles are found in vehicle and motor exhausts, as well as in smoke from burning oil and coal and smoke from demolition, construction and quarrying.
Ground vibration monitoring system
In many different types of heavy industry, ground vibration is a concern that needs to be monitored and controlled. Ground vibration levels can have a huge impact on residential areas and businesses and cause a nuisance or damage to buildings.
For help in this area, Cirrus Research reached out to Omnidots, who have developed the latest vibration monitoring system – Omnidot Swarm 2.1. It's now integrated into the Quantum system for noise and vibration monitoring – or it can be used as a stand-alone monitor.
This means you now have access to an accurate seismograph, which measures the movement of molecular particles, both in and on the surface of the ground as peak particle velocity (PPV) in millimetres per second (mm/s).
At EGM, we're delighted to welcome the Quantum Outdoor into our product range and will supply it with our usual expertise and excellent levels of customer service.
In re-cap, the key features of the Quantum Outdoor are:
Swarm V2.1 Vibration Monitoring System

24/7 real-time monitoring

Integrated or stand-alone sound measurement

All your data stored in one secure place

Seismograph measurement as PPV in mm/s

Ability to set real-time user-defined triggers

Event recording to help you identify the sources of vibration

Secure data access through the cloud anytime, on any device

A network of cloud-connected monitors at specific site locations

Map and floorplan uploads to identify problem hotspots

Flexible power options
If you'd like to find out more about the brilliant Quantum Outdoor, why not book a free consultation with one of our friendly EGM engineers?
We're happy to help!