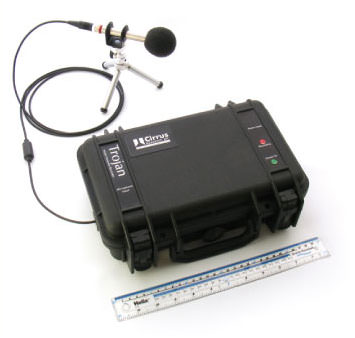 The system is simple to use and has been thoughtfully developed to enhance the existing Trojan and NoiseTools software. Any changes in legislation, regulations, standards and guidelines are now accounted for, resulting in a new, improved, future-proof product.
It allows fast, effective measurement of problem noise, with users now able to produce fast, simple reports and make decisions based on highly accurate and objective data. It's also fully supported by our EGM engineers, working in close partnership with the technical experts at Trojan.
Quick and easy to use
The Trojan Noise Recording System is quick to set up and use. Simply connect the power, calibrate the instrument, lock the case and it's ready to go. All cables are pre-connected, just press the remote control to trigger an audio recording that's stored alongside pre-measured noise levels. Your data is downloaded to NoiseTools software and can be quickly listened to and reviewed.
If you forget to press start, the instrument will automatically start measuring again after 10 minutes, or if there's an interruption to the power supply, the instrument will start again when power is restored. The system is conveniently lightweight with a Class 1 sound level meter and calibrator, and high resolution, uncompressed audio.
The TrojanLITE Noise Nuisance Recorder
If you need a noise recorder that's even more portable and extremely lightweight, EGM can supply the TrojanLITE Noise Nuisance Recorder. This small device is extremely versatile for easy use on-the-go, and shares all the same features as the main system – including access to the NoiseTools software.
Every Trojan Noise Recording System comes with exclusive access to the NoiseAid App. This highly sophisticated app allows you to gather data before you begin using your Trojan system - meaning all resources can be utilised to make your information as effective as possible.
Key Features
Trojan Noise Nuisance Recorder
· Designed for Noise Nuisance Measurements
· Quick, simple and easy to use
· Designed, manufactured and supported in the UK
· High-quality audio recording
· Lightweight and discreet
· Secure and tamper-proof
· NoiseTools analysis software
· 15-Year Warranty
The NoiseTools Software
· Setup, download and analyse measurements
· Playback and listen to recordings with calibrated levels
· Simple to use with quick access to the most commonly used functions
· Share recordings with other interested parties and colleagues
· Licence free installation with no keys, dongles or restrictions
· Free, lifetime updates
The NoiseAid App
· Helps you gather information before deploying the Trojan
· A digital noise diary for users to quickly report issues
· Simple for users to operate with large, clear buttons and icons
· Easy to setup with a unique, secure PIN for each user
· Web App suitable for any mobile device, laptop or desktop
· Secure data gathering and storage
· FREE and Exclusive for Trojan Users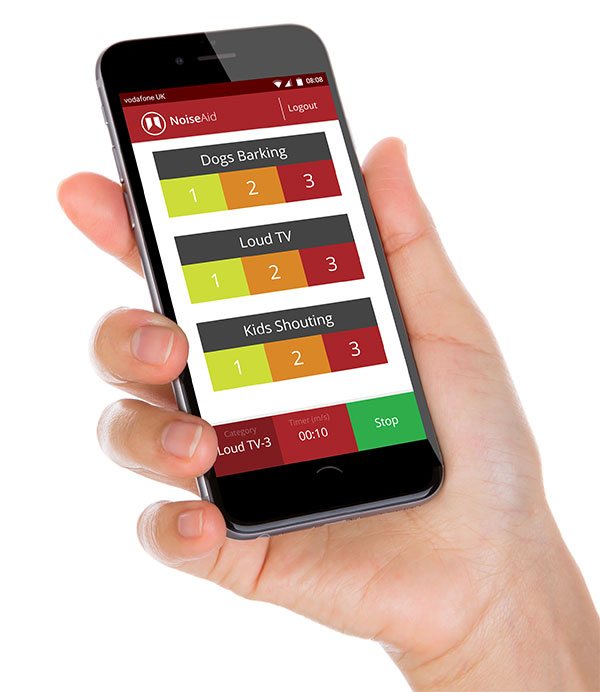 Training & Support
· UK-Based Calibration and Training
· Support direct from the manufacturer
· 15-Year Warranty, including accidental damage
· Direct access to a named technical support engineer
· Noise Nuisance Training Courses and Workshops
· On-site training, refresher courses or custom training options
*Please note: we do not sell or hire the Trojan Noise Recording System to domestic customers. If you are an individual who is experiencing nuisance noise, you should contact your local authority or housing association.